Ace Pharmaceuticals: Big in smaller volumes
It has been an exciting time for Ace Pharmaceuticals in Zeewolde. Within the period of one and a half year, they substantially expanded their business premises, workforce and brand products. 'We, both staff and machinery, have been fully operational since 1 January 2020 to respond to the specific needs of pharmacists and patients even better than before,' says Purchase & Warehouse Manager Eric Morel.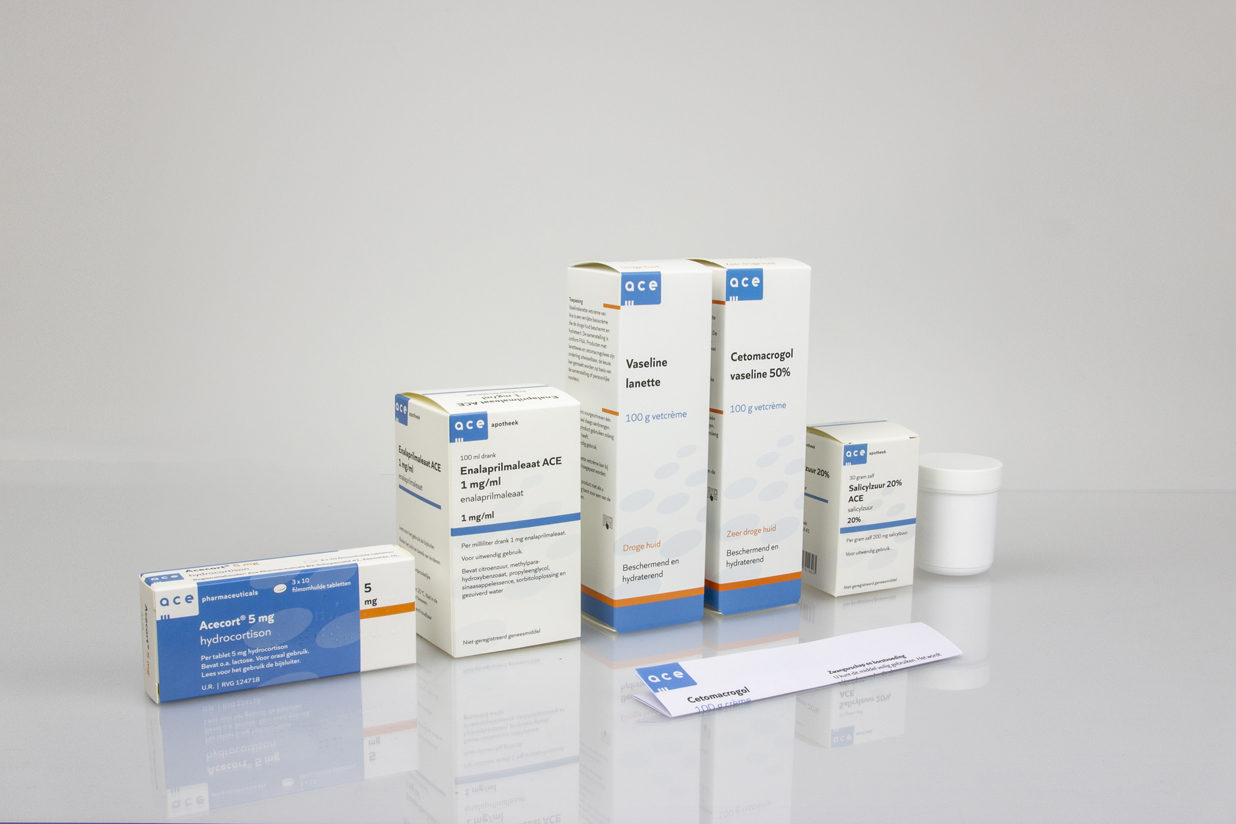 Ace Pharmaceuticals has grown because of the production of smaller volumes of registered and unregistered drugs. On the one hand, the pharmaceutical company fulfils the necessary medical needs of a small patient group. And on the other, they meet the specific demand of more than 750 (and a growing number of) pharmacies through the preparations they supply.
Unique: Everything in-house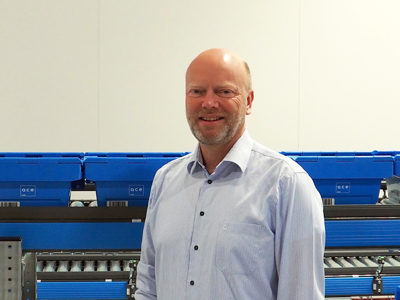 'That's our strength,' says Eric. 'We produce volumes that are of no interest to the large pharmaceutical companies but respond very directly and specifically to the needs of a small patient group or pharmacy. We do everything ourselves; from research, development, registration and production to analysis and sales. This makes us unique in the Netherlands.'

Eric shares how Ace Pharmaceuticals recently took a big leap forward. "Our factory grew 2.5 times in size and our workforce increased from 70 to 150 employees. This substantial growth resulted in the development of more than three hundred new products and yes … they all had to be provided with labels, folding boxes and leaflets. Thankfully De Budelse, supplier par excellence, immediately offered their help."
Strong in appearance
How does it work if you have to provide such an extensive, new range with packaging and leaflets in a relatively short time? "In consultation with De Budelse we've devised a system for this," Eric replies. 'We work on the basis of an artwork and text format. Much was achieved in a short period of time and under great pressure. Partly thanks to the flexibility of De Budelse. Everything was available before 1 January.'
We produce volumes that are of no interest to the large pharmaceutical companies.
Eric acknowledges that De Budelse contributes to the strength of Ace Pharmaceuticals. 'Their advice on the materials to be used, the finishing and layout have led to sound packaging that not only makes a strong and professional impression but also looks good. They shared their thoughts and ideas with us and it was that type of empathy that helped them translate our wishes into excellent packaging.'
Ace Pharmaceuticals is GMP certified as is the case with De Budelse.
This means, for example, that the pharmaceutical company continuously submits new product information for packaging and leaflets. In its turn, De Budelse takes care of the incoming inspection: Once the leaflets have been printed and folded, one example of each print run is checked in detail by a special scanner. This to ensure that everything is 100% in accordance with the information provided.
What happens now?
Is Ace Pharmaceuticals also going to use De Budelse's showpiece where the reduction of stock is concerned? Eric laughs. 'That's the next phase. We will investigate as to how we can organise our order and stock control more efficiently in the future. For the time being, we're just going to let the dust settle on all the frenzy, the expansion and changes. It was an exciting period.'