Pharmaceutical packaging
De Budelse always manufactures cardboard packaging for the pharmaceutical industry in accordance with Good Manufacturing Practice, i.e. GMP guidelines. The production process and quality management are laid down in detail in accordance with these strict regulations for healthcare packaging. Among other things this means that:
Each individual package can carry unique bar and QR codes for identification and serialisation purposes.
All cardboard packaging can be made tamper evident and anti-counterfeit to prevent forgery and imitation.
Line clearance and high-quality control equipment prevents mix-ups.
Samples are randomly tested.
The employees work according to established hygiene regulations.
Everything under one roof
At De Budelse, all operations for the production of pharmaceutical cardboard packaging take place under one roof. From digital printing to offset printing and from punching, folding and gluing the boxes to placing Braille and gluing the leaflets inside those same boxes.
This practical advantage not only saves costs, but also improves the production and delivery speed. Furthermore, it is an important additional quality assurance, especially for packaging intended for the pharmaceutical and food industries.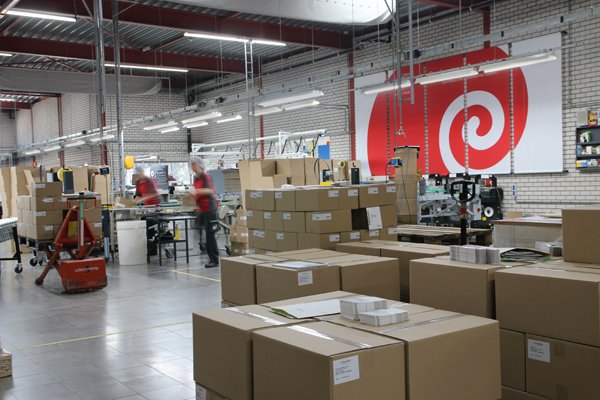 Braille
The texts on pharmaceutical packaging must also be clearly legible for the blind and visually impaired. By placing braille on the packaging, the reader of the braille immediately knows which medication it is. 
The correctness of the information on the packaging is essential and could sometimes even be a matter of life and death. Special equipment (the EyeC Proofiler) scans and checks every print on a packet; including the three-dimensional dots of the Braille lettering. As no blemish escapes this digital eye for detail every package is guaranteed to meet the highest quality standards.