Serialisation for pharmaceutical company packaging
Sometimes a tour of De Budelse leads to progressive insight and a request for complex printed matter. As a specialist in packaging, we love challenges, and we like researching solutions for new customers. Especially if that customer belongs to one of the largest pharmaceutical companies in the world. The outcome of this research leaves you wanting more.
Printing QR codes with an inkjet printer
The question arose whether we could print QR or 2D matrix codes on boxes made from microwave cardboard. De Budelse has this technology in-house. We print variable data on packaging using existing digital machines. The 1 millimetre thickness presented an extra challenge for this packaging. After some research, we found a solution that complies with all checks and GMP guidelines.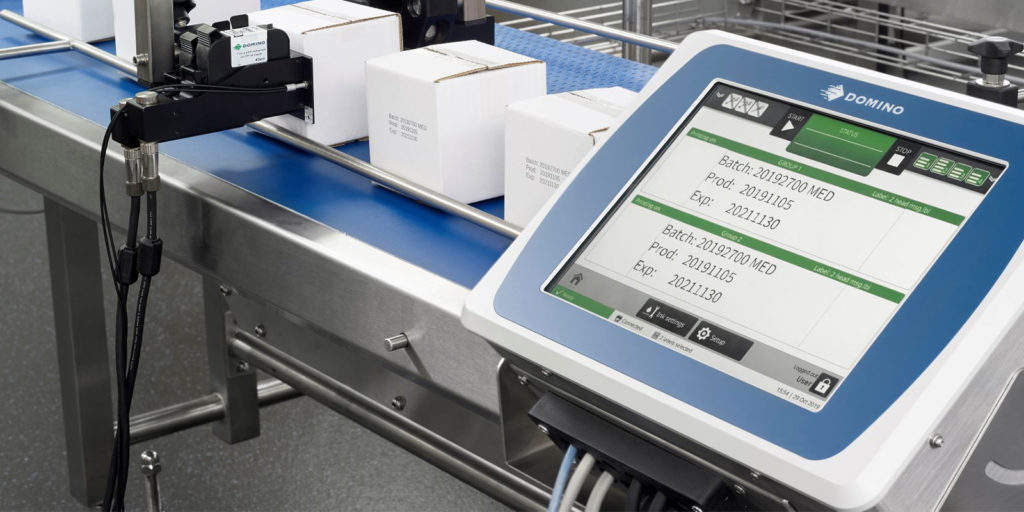 Scan and approve QR codes
Accuracy is critical for pharmaceutical companies. That is why we have a scanner behind the printer that scans and approves the QR codes. Each box has a unique QR code. Within the European Union, this will become mandatory for pharmaceutical companies. It does not matter whether we have to print one box or a thousand.
All functions under one roof
An inkjet printer and a scanner investment seems like a small step. The impact is huge. From now on, we can manage "printing – die-cutting – labelling – printing with unique codes" under one roof. This solution leads to both a satisfied customer and a satisfied manufacturer for the serialisation of folding boxes.