Interview Weite Oldenziel, CEO of the Ofichem Group
Interview with Hans Geurtjens, managing director, and Weite Oldenziel, CEO of the Ofichem Group
As a specialist in printing and packaging, De Budelse closely follows the industry for which it prints packaging and leaflets, which is the pharmaceutical industry. Recently, the Ter Apel-based Ofichem Group took over bankrupt Leiden-based InnoGenerics. This has placed the only Dutch generic medicine manufacturer in the hands of the company that produces raw materials for medicines. De Budelse has worked with both companies in the past. This is a good reason for Hans Geurtjens to talk with the CEO, Weite Oldenziel, about developments in the sector.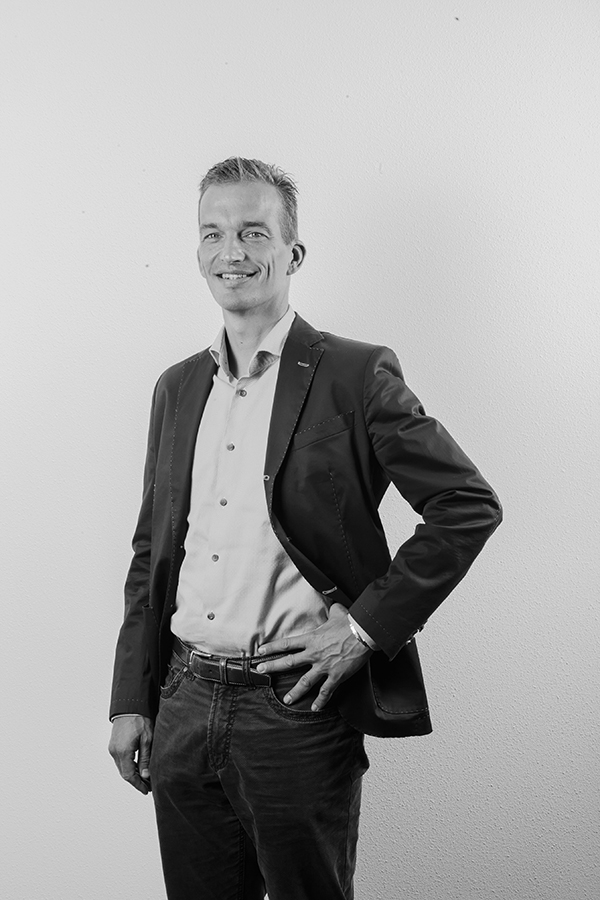 Innogenerics is being relaunched under the name Ofimedicine. The main focus is on producing and expanding the current assortment of high-quality generic medicines with proprietary raw materials, with the aim of improving availability, reliability and sustainability. 'After InnoGenerics's bankruptcy, the entire production of tablets came to a halt,' Weite Oldenziel quips. 'It took a while before we could get back up to full speed. The production rate had to go up in order to achieve a positive result. Fortunately, we managed to retain many employees in the production process itself and many customers have also remained loyal to us.''

Production to China
Weite Oldenziel has been the managing director/owner of the Ofichem Group for sixteen years which, with the launch of Ofimedicine, now comprises six businesses. The former pharmacist and doctorate in neurochemistry has concerns about the developments in the Dutch pharmaceutical industry. 'Originally, Ofichem was a company that manufactured APIs (Active Pharmaceutical Ingredients), the substances that cause the effect of medicines', he continued. 'At the turn of the century, we were struggling because eighty percent of world production was moving to China.
Parent company with subsidiaries
Born of necessity, the Ofichem Group embarked on other activities, which were brought under the flag of the parent company as separate operating companies over the years. 'We are still engaged in commercial production,' sums up Weite Oldenziel. 'Beside this, we also focus on development and have 3 trading companies in-house. Everything we undertake happens around APIs. With the relaunch of InnoGenerics, we are also producing the medicine ourselves. In doing so, our ambition is to resolve the major shortage of generic medicines by expanding both our portfolio and customer base.''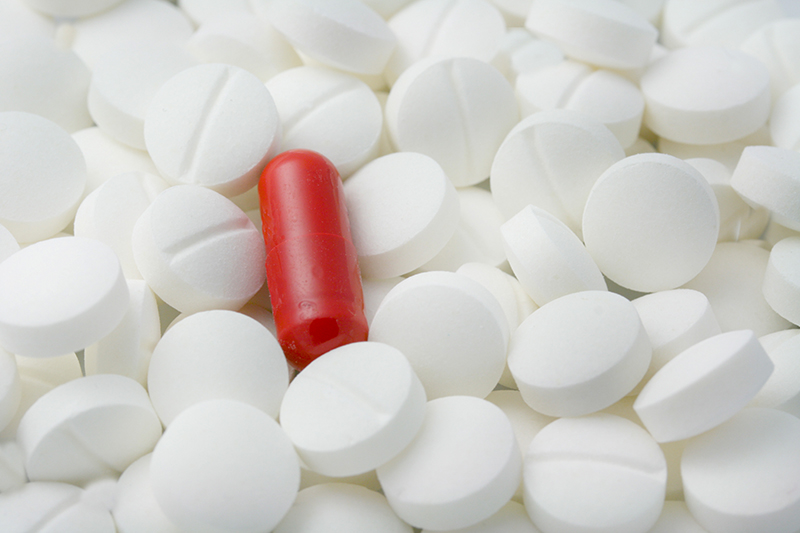 High volumes, short runs
While Weite Oldenziel does not know all the details, De Budelse and two of its subsidiaries have been acquainted for some time already. In the past, De Budelse produced packaging for Ofipharma and high volumes of information leaflets for InnoGenerics. 'As a company, we specialise in high volumes, short runs', Hans Geurtjens explains. 'We believe that with just-in-time deliveries, we are contributing to reducing stocks in the chain. It makes no sense to stockpile packaging when, for example, laws and regulations change so frequently. In an ideal situation, our customers' ERP system is aligned with ours. This allows us to respond to current changes, whereby high delivery reliability is an important prerequisite.''
Let's start with a blank sheet of paper and not judge each other on past experiences
Weite Oldenziel nods in agreement. In his view, it is not always easy for producers of both raw materials and medicines to respond to current events. For example, he considers it very unfortunate that health insurers play such a prominent role in healthcare. 'As producers, we have no influence on the choices made by a health insurer,' he explains. 'In my experience the focus is always on the price. That troubles me, because I will gladly pay a little more for paracetamol or ibuprofen if I know those products come from the Netherlands.' Hans Geurtjens could not agree more: 'I am convinced that many Dutch people would make the same choice if the communication about this was much more transparent.'
According to Weite Oldenziel, the shortages of medicines in the Netherlands are taking on alarming proportions. It appears that this trend is unstoppable. As an example of this, various pharmaceutical companies have been fined by the Netherlands Health and Youth Care Inspectorate for failing to report impending medicine shortages in advance. 'Vulnerability in the chain is increasing,' he notes worriedly. 'The number of registrations and potential producers per product is falling. There is a good chance that this will create scarcity. Health insurers have indicated that they do not see this as a problem as such, but I am convinced that the time is ripe to press the reset button.''
Hans Geurtjens regularly pays a visit to InnoGenerics, which currently houses Ofimedicine, on behalf of De Budelse. The production environment was off limits, which is why he wonders if the production facilities are of sufficient high-quality in order to realise the ambitions. 'We have a high-quality medicine plant in which a great deal has been invested in the past,' Weite Oldenziel answers his question. 'The average pharmacist in the Netherlands focuses very strongly on risk avoidance. The question is how useful this is. The plant has been audited many times for generic products such as paracetamol and ibuprofen. We have state-of-the-art equipment for these productions. If we are asked to produce for, for example, a new innovative, U.S. medicine under patent, we are not yet geared up for that.''

Gap in artwork
Hans Geurtjens has found that working with the former InnoGenerics in times of acquisition is quite chaotic. In his view, checking the artwork in particular is a time-consuming factor. Weite Oldenziel recognises this. 'In terms of the artwork, there really is a gap', he explains. 'This part is often neglected. Of course, it is not a good thing if someone from customer service does the artwork. We need to fill this vacancy as soon as possible. At the same time, it's good to break existing patterns and engage with an experienced specialist such as De Budelse to brainstorm this issue.''
The same language
For De Budelse, it is important to know what expertise is available in Leiden. 'Implementing changes in artwork for pharma is in fact a difficult task,' Hans Geurtjens notes from experience. 'I wonder how useful it is sometimes. Consider, for example, the number of print runs required to build up packaging colours. It goes without saying that colour adjustments in packaging cannot be compared to changes in the medicine recipes. It is therefore good to step away from risk aversion in this area. It is much more important to speak the same language in order to take steps together.' Weite Oldenziel nods in agreement. 'I think it's a good idea to continue talking to each other about this. I share your view that it is good to start with a blank sheet of paper and not judge each other on past experiences.''